Expedition Israel, a Download N Go unit study
. Some quick info about Download N Go (DNG). DNG's are a week long unit study tied in with lapbooking. Don't be nervous about the lapbooking part. If you have never done one, that's ok! They are a fun way to integrate some hands on into your schooling. DNG's are wonderful. They have all the research done for you. Amanda Bennett takes care of all of that so you can spend more time learning with your child. She also finds extra books to read to your child that are suggested each day. These are not necessary but always give a lot of extra information.
So where to begin. I was so thrilled to see we would be reviewing Expedition Israel. It took me back to a time 12 years ago. A time when I was 18 and our church was going on a trip overseas. A trip to Israel. This unit brought back so many memories for me. The videos of the cities in Israel, the people, the animals, and the beautiful landscape. We also learned about great Heroes of the Bible with this unit. It is so amazing to think about these men of the Bible. They become real for the kids. And I got to enjoy watching my kids learn about them.
Each day brought back something different for me and I was so excited to share my stories with them. From Jerusalem to Bethlehem, to the Jordan River and the Sea of Galilee. I relived my trip through this unit. But more importantly I shared it with them by showing pictures, telling stories and giving them my thoughts as we watched the videos, read the websites and all the information that Amanda put into this unit. I am so thankful that she put this unit together. It helped me be better able to share the stories of my trip. Because she works so hard to find the best websites and videos it made it so much fun to share with my children. In a sense, being able to share my trip experiences combined with this unit study made it feel so real to them.
There are also some really cool things to do as part of the lapbook in this unit. Jonathan's favorite was learning his name in Hebrew.
My Hebrew Name:
Courtesy of My Hebrew Name
He thought that was "so cool." He also like learning about the animals. I was able to share with him my story of riding the camel. (which I highly recommend) It is definitely a ride you won't forget.
I highly recommend this unit study. Even if I hadn't been to Israel, this unit would make me want to go. So you will definitely want to try and plan a trip. My oldest son, Jonathan has already asked me when we are going to Israel. I told him we will need to save in order to do it, but that we will plan a family trip to visit this country one day.
Here is what was covered each day.
Day 1: Where on Earth Is Israel?
Day 2: Some of the Special Places in Israel
Day 3: A Bit of History
Day 4: Cool Things to Know About Israel
Day 5: Fun and Games in Israel
Take a look at the inside of Expedition Israel
.
Some pictures of our lapbook.
Our Lapbook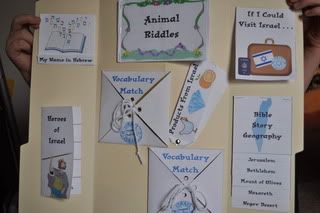 Jonathan with the lapbook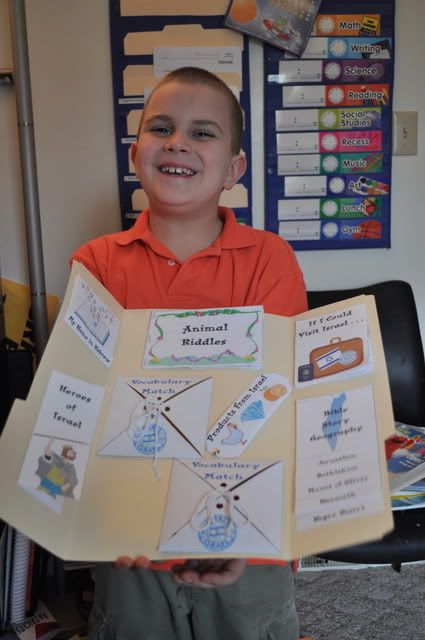 Some Pictures of my trip to Israel.
The Sea of Galilee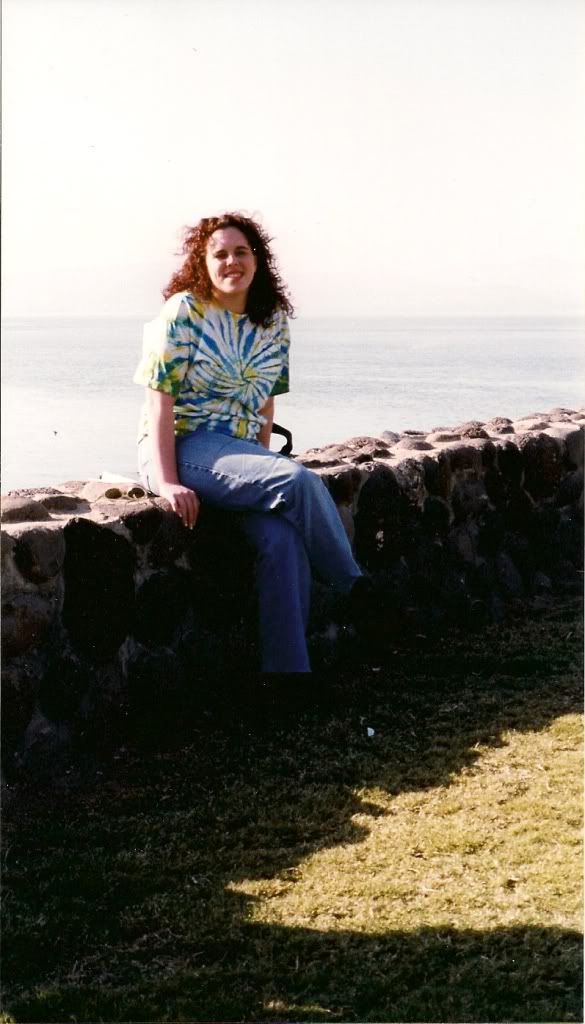 Me petting a Cat at the Church on the Sea of Galilee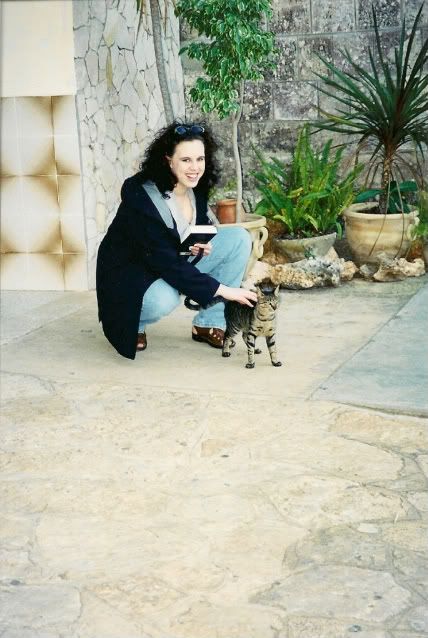 If you would like to purchase Expedition Israel, go
here
.
To follow the Blog Tour, go
here
.
**I was given this item in exchange for my honest review**