Many, many moons ago, when I was being homeschooled, my mom had very little resources. There were a handful of curriculums available at the time. There was hardly anyone within a 2 hour drive that was homeschooling. It was becoming more popular though.
As the years passed and my sister and I were getting ready to enter our high school years, I remember her looking for magazines and such to help her as we started through those years. The one I remember was The Old Schoolhouse Magazine. My mom kept that along with her Victoria magazines. I loved to read her magazines. I knew even back then I would be homeschooling. I loved looking at the magazine. The articles were always so encouraging and informative too.
Fast-forward about 8 years, I was married, moved to Pennsylvania and started a family. Our son was 5 when we started homeschooling and we had just had our 2nd son that spring. That first year I used the curriculum that my family had used. It was good for a year, then it had so much busy work that my son and I just got frustrated.
Over the past 6 years of homeschooling, our methods have changed from that very first year and even how I planned our homeschooling adventure to go. I subscribed to The Old Schoolhouse Magazine about 2 years into our journey of homeschooling. (took me a while to remember the name of it)
I have really enjoyed using The Old Schoolhouse Magazine. When it went digital (and free too), I had no idea what was coming. Come to find out that the people who own/run the magazine had a GREAT idea for homeschooling families. :) That idea was the Schoolhouse Teachers website.

I have actually been a user of SchoolhouseTeachers.com since it began. I will say at first I didn't quite use it, but that was mainly due to having a new baby and taking care of her. Once things settled down, I was able to look into it more. I was really thrilled by all the content on there! They had something for half of my children (I have 4).
We have been utilizing it more this fall and it has really added to what we are doing this year. I don't use it as a complete curriculum, but to supplement what we were already doing. My favorite thing is that I can download and print what I need, when I need it. Something else that is great is that a lot of the past lessons are kept online! So if you see something online you can access it at a later date.
One thing we did this late summer was study some of Africa. One of the characters we were studying was David Livingston. Well, I was looking on the SchoolhouseTeachers website and viola, what did I happen upon while searching? A history lesson about David Livingstone! Talk about perfect timing! Since David Livingstone was mentioned in our

G

eography course, I was glad to have some History to tie in with it. Life Lessons from Christian Luminaries: David Livingstone was the title of the course in Schoolhouse

Teachers

.

There was a short lesson (that is downloadable

) and

a page with

discussion questions & additional research. Plus a page called Share the Story Activities. I really like this and used it to have my oldest son share the story of David Livingstone with

me so I could tell what he had learned. (We don't do many actual tests in this household)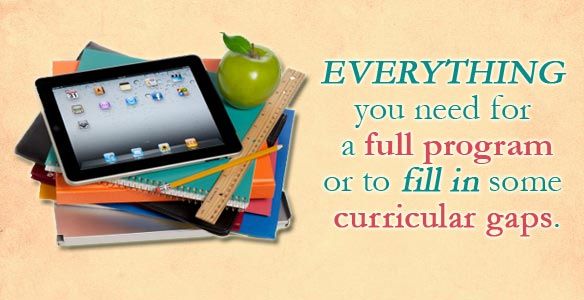 A couple of years ago, I was introduced to lapbooking. I had never heard of such a thing before. I was so blessed to be part of a review team at that time for a company that produced lapbooks. My children and I had such a blast work on them. That is another thing that is part of Schoolhouse Teachers. My boys and I are working on the December lapbook, Christmas in the Barn. We are getting a late start (due to a malfunctioning printer) however, that was remedied this week. I will update this post with pictures of our finished lapbook soon. :) They don't take long to do and are really quite easy to put together. We absolutely love to do lapbooks!
Those are just 2 of the things we have utilized from SchoolhouseTeachers. They have writing, math, science, spelling, economics, filmmaking, world views and SO much more! On top of that, you get the 5 planners they have available! (Parents, Special Learners, Primary, Intermediate & High School) There are also FREE e-books every month and FREE Back issues of The Old Schoolhouse Magazine. Reading lists, craft ideas, games, copywork and too much to list! This website is a wealth of information and can be used no matter what curriculum you are using. You can also use it as a full program.
SchoolhouseTeachers is $5.95 a month. And right now you can get your first month for just $1. :) But it gets even better. They are offering a special right now! A 1-year membership for just $49! (normally $64.26) Plus there are a couple of bonuses for doing the yearly membership! You can find out by going here.

Disclaimer
:

I received a free copy of this product through the Schoolhouse Review Crew in exchange for my honest review. I was not required to write a positive review nor was I compensated in any other way. All opinions I have expressed are my own or those of my family. I am disclosing this in accordance with the FTC Regulations.