Reading is probably the most important skill to be taught in school. Whether it's public, private or homeschool. You need to know how to read to succeed in life.
LiteracySoft
was started because someone saw a need. A need for everyone to be able to read. To find out more about LiteracySoft click
here
.
Let me just start out by saying that I love my McGuffey Readers. Love them! But I felt like I didn't know how to best use them with my 2nd son, Jordan (5yrs). It wasn't the way I taught his older brother, Jonathan, to read. So I was feeling quite lost, perplexed and overwhelmed in many ways.
Then along came the application to review
Phonics & Reading With McGuffey by LiteracySoft
.
I saw that it was good for kindergarten-1st grade. So I put in my application for it and hoped that we would get chosen.
We were already enjoying some reading success with the current program we were using, but Jordan is one of those kids who thrives on technology! He loves using it to learn. I felt that using the Phonics & Reading with McGuffey would be a good compliment to our daily work.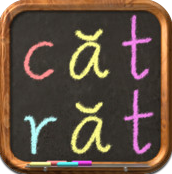 Well, we were selected! WOOHOO!! I don't know who was more thrilled, Jordan or myself. He lives for using my iPod touch.
Here is some basic info about Phonics & Reading with McGuffey. There is a version for the PC, iPod touch (4th and 5th Gen), iPad, iPhone 4, 4S, 5 and even a Kindle app. :)
We received the version that was compatible with the iPod Touch.
It was simple to download and sync to the device and then easy to set up. You can have up to 10 children set up at one time! So I created one for Jordan and even my 3yo, Josef. And while Josef doesn't quite understand it all, he does enjoy the different exercises.
Jordan begged me to get him signed on so he could start his lessons. I had him start at the beginning just to make sure all bases were covered.
The screen for each lesson has a speaker, purple back arrow, and an up and down arrow. The speaker allows you to repeat any of the instructions that you may not have heard or understood. The purple back arrow let you go back to the menu and the up/down arrows let you go to the previous or next part of the lesson. From the menu you can select the Table of Contents and choose what lesson to start your child.
Lesson 1 has you learn the sounds of the letters. It shows you the word and a picture (may or may not be animated) that has the letter sound in it. A - Apple, C - Cat and so-on. There are several parts to each lesson. I would sit with Jordan as he would work through them to make sure he didn't rush ahead. He can be a little ambitious. ;)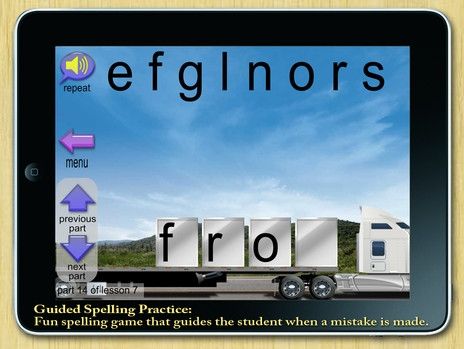 I really liked how they do little games. For instance, one has you guess the letter of the sound that they give you and when you choose the correct sound a cute little animation pops up and does a little dance or something fun for the child to enjoy. I also liked how it taught how to build words with the sounds. It doesn't emphasize on letter names much at all. Especially in the beginning. I really think this is beneficial and makes it less confusing for the child learning to read.
Jordan and I would spend about 15-30 minutes about 3-4 times a week working through as much of the lesson as we could get through. We would always try to stop at the end of a part of a lesson. You can always go back and review the last part if needed as well. A very nice feature.
I remember when I was teaching Jonathan how frustrated we would both get when he would struggle. I felt bad for him because he really was trying and then I would be frustrated with the fact that he would get frustrated. Eventually he caught on and became a whiz at reading and loves to read still!
I can definitely see that Jordan is picking up on so much. Especially when we go out of the house. He will spout things out that he sees. That may or may not be good. ;)
Really, I am pleased with this software. I feel that it is very thorough. From covering sounds, blends, word creation, and more. It has truly helped Jordan solidify what we were learning and also encouraged him to keep going.
I think it is important that the child enjoys learning and feels encouraged by his own progress. That is one of the best things about this. Jordan wants to learn to read. He asks for my iPod so he can use his reading program. He wants to be like his big brother who can read books. And we have a lot for him to read in our house!
Some details about the software
(from the website).
It includes:
All 52 lessons from the McGuffey Primer
All 44 letter sounds of English and their graphemes
More than 60 letter sound animations
400+ Practice word vocabulary
9000+ nonsense word audio dictionary
To buy Phonics & Reading with McGuffey click here. The price for PC, MAC, iTunes or Kindle is $19.99