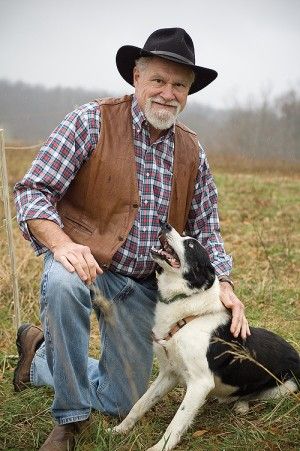 At Home in the Dogwood Mudhole
is a three-part series of books. It is written by
Franklin Sanders from At Home in the Dogwood Mudhole
. The books were actually written as newsletters to Franklin's subscribers. Gathered, these newsletters make up 3 volumes. Each spanning several years.
The first volume is the one that myself and many others in the TOS Review Crew were given to read and review.
When I first looked through the website for this book, I wasn't really sure what to think. I didn't know how a collection of newsletters would really sit as a whole book for me. The books I typically read are action/adventure, mystery, thriller and even schoolbooks. More of the fiction than non-fiction.
But I think I felt drawn to the book because it is based in my home state of Tennessee. And to be quiet honest I didn't know that there was a place called Dogwood Mudhole in the great state! So that really got me intrigued.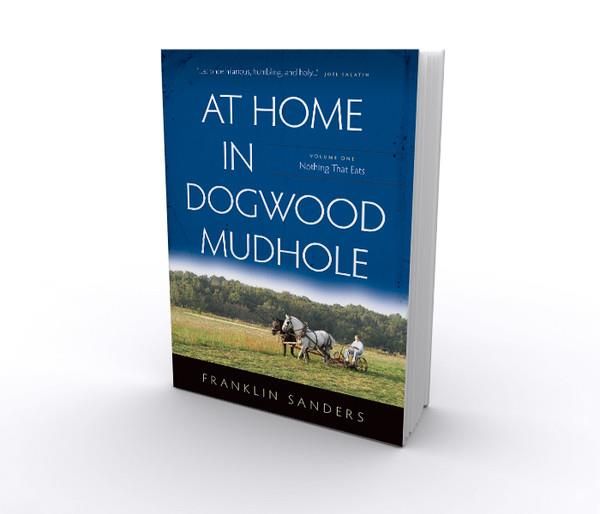 I was pleasantly surprised as I started to read this. Franklin and his family were the typical family. But yet they felt unsatisfied in the everyday humdrum of life as they knew it. Seeking to get back to their roots they journey to find the place that they can call "home." Home was somewhere in Middle Tennessee and they wanted to be there before Y2K.
Who knew what would happen back then. Would the computers fail and send us back to a pre-technology era? Or would all be ok? Well, rather than rely on others, this family chose to learn to become self-sufficient again. Going back to what is really a very lost art form and one that may eventually die out if people like the Sanders don't appear.
Along their journey to finding their forever home you get a glimpse into their lives. It's almost like they become an extension of your family. There were so many times that I found myself laughing aloud at the things that were happening. Like their dogs. The Thousand dollar dog is a great short story in and of itself. Then the ordeal with the IRS, moving, and everything in between. It's just real. Real life, real people, real situations.
There is so much history in this book as well. Several of the family members like to do war reenactments. They love to dive into their family history which in turn shares Tennessee history. Things that I didn't know and that aren't being taught so much in the history books today are shared as Franklin takes his family on journeys through the Tennessee Valley. I really was surprised to find out so much about the state I lived in for 20 years. What a treat to have that information in this book.
Something else that Franklin shares are places you definitely want to visit. From restaurants to bed and breakfasts, to different memorials, cemeteries, historical houses all mentioned in this book. He even gives contact information so that if you are in the area you can call these places to see if they have tour availability.
To me, it felt like I was listening to stories being told by my father. The family learning how to farm, raise animals (which they keep bringing more of back to their house) are just the beginning in this book. This book has had me laughing, crying, excited, and just overall happy. They share their struggles of everyday life as they work to become more like their ancestors. From farm life, personal struggles, to just the everyday things.

I really didn't want it to end, but now the second volume is available! (11/15/2013) I will definitely be ordering a copy as I really enjoyed the stories shared by Franklin. It was really awesome to just see someone be so authentic in their life.

To purchase At Home in the Dogwood Mudhole: Nothing that Eats click here. It is $22.95 for a 400+ page soft-cover book. It is geared towards adults but I found myself sharing some of the funny parts with my kids. I do believe that a teenager could read it and it not be a problem.